How to Do Affiliate Marketing on YouTube
Are you wondering how you can begin affiliate marketing on your YouTube channel? We have some suggestions for you! Read and play start on your new business.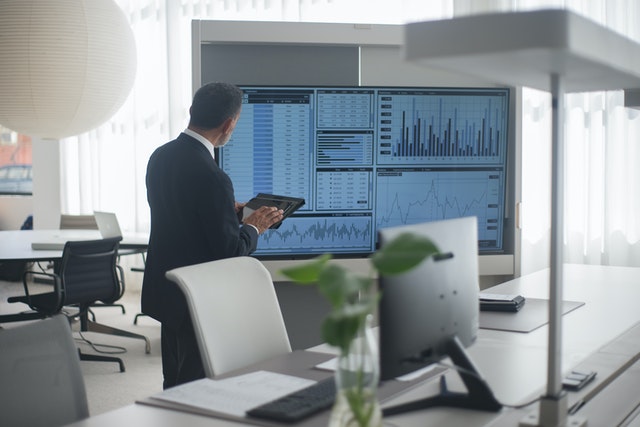 You must have heard that people make tons of money on YouTube. But how do they do it, you may ask? YouTube affiliate marketing is a way to do it. We're assuming that it's a new concept to you, and you're here to learn more about it. With that in mind, we have prepared this guide on how to do affiliate marketing on YouTube. Read ahead and learn how to start making some dough on your channel.
What is YouTube Affiliate Marketing?
YouTube affiliate marketing is a process where you create videos promoting certain products with detailed information on it and share links with your viewers. This encourages your audience to purchase the product from a third-party website, following the link you provided, and you will earn a commission if they do digital marketing technology.
The business has the potential to earn you a generous sum of money. YouTube is one of the largest search engines in the world, following right after Google. We all have looked up reviews on YouTube before purchasing a product, which may have earned the content creators some commission. Now with the right gear and a little research, you can be that affiliate marketer in no time. Even if you have another job that takes up your time and energy, YouTube affiliate marketing can be an additional source of income. It doesn't even demand much time. Now maybe a good time to note that this is not a get rich quick scheme.
It may take you some time to get there. How well your business will do depends on several factors, including the popularity of the product you're sharing, YouTube algorithm – whether your content is Search Engine Optimized, quality of your video, and more. However, if you stick around for some time, you are likely to find success in the field.
There are several forms of affiliate marketing – tutorials, reviews, unboxing, product guides, and so much more. Whatever you do, make sure it is something
that you enjoy and can entertain your viewers with useful insight into the product – this will nudge them in the direction to make a purchase.
Choose your Niche
While this is one of the most basic steps in the process, many people make the mistake of starting with multiple niches at once. It is likely to generate better results if you pick a niche that you're comfortable talking about and begin with that. You can branch out eventually as you move ahead with your business.
Make sure that you pick a niche that you hold knowledge about and enjoy. If you're into photography, you can review cameras; if you're into art, you can review art supplies, and so on.
Where Can You Find Affiliate Links?
Well, Amazon is obviously one of the biggest websites to get affiliate links, but there are many other sites that will offer you an opportunity. I have found sites like ShareASale.com, CJ.com, and LinkShare.Com particularly helpful. They host a number of affiliate networks all in one place. OfferVault is another excellent place to get affiliate networks.
How to Get Traffic to Your Channel?
Whatever your business may be, I think we can all agree that getting traffic is one of the biggest challenges that any online marketer faces. So, it is only a reasonable question to ask.
While it depends on a lot of factors, you will need to ensure that the products you are reviewing are well accepted in the market and don't have a bad reputation. It's obvious that if you review products that are in demand, people are likely to look for your video. But how do you reach that audience?
Your video title and description will have to be SEO friendly. Add relevant keywords that are; you can use keyword research tools to identify which ones are likely to rank higher. As for the description, keep is as comprehensive as possible, and of course, add the affiliate links there. In addition, you will generate more traffic if you can engage with your audience, respond to their comments
and queries.
If you own a website, be sure to share the videos on your site or blog, and leverage your social media as well. All these platforms will bring in more traffic to your videos.
Best Practices for YouTube Affiliate Marketing
Ensure high-quality video content; create a studio space that is soundproof and has sufficient lighting
Use a good microphone that will eliminate background noise
Use a good camera and support it with a tripod for good quality video. No one likes an unstable video
Prepare a script; this will help you stay on track. Make sure to offer useful information about the product you're reviewing. Try to avoid filler words as you speak in the camera
Include a strong call to action in your video. Don't appear too sales-y rather, offer your opinion and experience
Use editing software like Adobe Premiere, Final Cut, and such. They will help you put together a flawless final piece
Choose a captivating thumbnail for your video that the audience cannot resist clicking as the video appears on their screen
Add the links within the first couple of sentences in the description box
Use a descriptive caption; be sure to use the keywords
Keep the video concise
Conclusion
YouTube has become a massive search engine over the past few years, and thankfully, it has a relatively stable algorithm. YouTube affiliate marketing may feel somewhat overwhelming at the beginning, but trust me when I say that it gets easier over time – not unlike any other business. There are many reasons that
may motivate you to start the business. YouTube affiliate marketing does not demand much investment to get started and has the potential to generate huge revenue. So if you are thinking of trying your luck in the business, I'd say you should go for it. I hope you have found some useful information in our article and now know how to do affiliate marketing on YouTube.