Easy Ways to Make Money Playing Video Games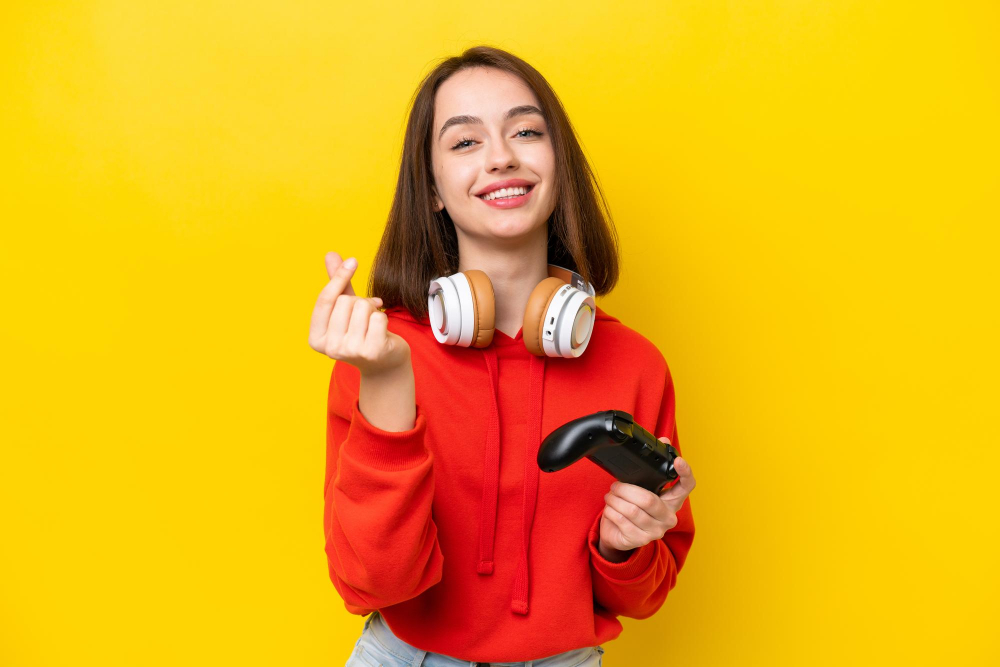 The internet has made it possible to make money online by doing many things such as dancing, watching videos, and rating sites. But did you know that you can also make money playing video games?
If you love playing video games, you can turn your addiction into a money-making machine. Unlike other side hustles, you can enjoy this newest way of making money online.
However, we will not recommend this method as a primary way of making income for older people or retirees. It can be ideal for young and single people willing to spend many hours week-in-week-out learning how it works.
Since it can be challenging, we present you with 7 practical tips on how to succeed in making money playing video games.
1. Get paid to play
An app like Mistplay, available on Android mobile devices, offers players excellent opportunities to monetize their skills to play video games.
Mistplay provides users with a platform to play games for prizes. Some prizes include gift cards to buy goods from retailers like Google Play and Amazon. You can also receive virtual gift cards in the form of points.
Mistplay app compensates you when you begin playing. If you are good at playing with your friends, you can increase your avatar to earn points and unlock achievements. You will not need to pay fees to join, download, or play the games on the app.
2. Coach Video games
Are you a guru on specific video games and would like to share your skills, tips, and tricks with newbies? You can earn a living by coaching these competitive video games like League of legends.
You can look for clients online and organize a forum where you can teach other games through screen-share walkthroughs, tutorials, and group classes. As a video game coach, you are likely to make between $20 and $200 per hour, depending on your reputation and your service's in-demand.
However, to start your video games coaching career, you want to ensure you have a good audience on a platform like YouTube. If your audience sees that you are up to date with relevant video game content and also demonstrate how these games are played, they will consider you an expert who can coach them.
Alternatively, you can apply to join platforms such as Gamer Sensei and set your rates, often $30 per hour. However, sometimes you may not get accepted, especially if your skills are not top-notch.
Some freelance sites like Fiverr also have coaching gigs for video games. Clients will see your profile and reviews before ordering from you, so ensure you create an attractive profile with video gigs if possible.
The rate you charge on these platforms depends on your experience, competition, and game popularity.
3. Organize group video game classes for young ones
Outschool provides an ideal platform to sell your video game skills to group classes. This K-12 online platform has academic and extracurricular classes, and it is in the latter category, where video game classes are in demand.
Parents love video game classes since they consider them a safe online environment for their little ones. One mother of 4 said she had earned $4,000 a month while playing video games on Outschool.
4. Video game journalism and reporting
You can also make money with a video game by becoming a video game journalist or reporter. This role entails reporting on upcoming games, video game news, reporting about e-sport tournaments, and writing game reviews.
You can do the reporting for other people's sites or launch yours and start writing comprehensive reviews, news, and interviews for popular games. You will be paid per article if you write for established sites depending on your agreement. But if you launch your site, you will likely improve traffic and earn from advertising and Patreon subscriptions.
You are likely to make between $26,000 and $100,000 yearly, depending on your portfolio, writing skills, and experience.
Note: Making money as a video game journalist is hard because the field is highly competitive. This means owners of an existing site will pay you negligent wages for every article. Your site may take years to build and generate revenue.
5. Make money testing games.
When developers have programmed a game, they need it tested before it is released to the public. This is where you come in with your playing skills to playtest the games with fresh eyes.
As a tester, you will establish if the game checks all the boxes or offer suggestions for improvement. Developers will want you to help them identify any bugs or other issues that should be corrected.
Although finding a video game testing gig is not difficult, it can be a mind-tasking job. Playing a video game repeatedly with each revision can be boring. Furthermore, most games are tested via mobile devices, which are not as exciting as playing the console on a PC.
You can get gigs from BetaFamily, PlaytestCloud, or beta testing since getting hired as a company's internal tester can be tougher.
6. Compete in Tournaments
While competing in tournaments requires incredible talents, it can generate handsome income if you win competitive games like Fortnite, Call of Duty, or League of Legends.
Some world video game players earn approximately $325k per year playing games like Fortnite. It is probably the fastest way to make money when playing video games, but you must be really good and consistently win games.
7. Get funding from sponsors.
If you have thousands of followers, a video game stream, a YouTube channel, or Twitch, you can pitch for sponsors willing to partner with you.
Before pitching for sponsors, you can thoroughly prepare and impress them with your presentations. Ensure your channel shows what you want to achieve and project the numbers to prospective investors.
You could highlight the advertising value your site will offer. Approach brands you would like to associate with your game because you will be marketing for them.
Final words
Video games are fun to play and can take much of your time. Instead of wasting several hours having fun with video games, you can kill two birds with one stone by making money as you play. You can test games, coach, play, and compete for money.