Putting the Spotlight on the Samsung Galaxy A04s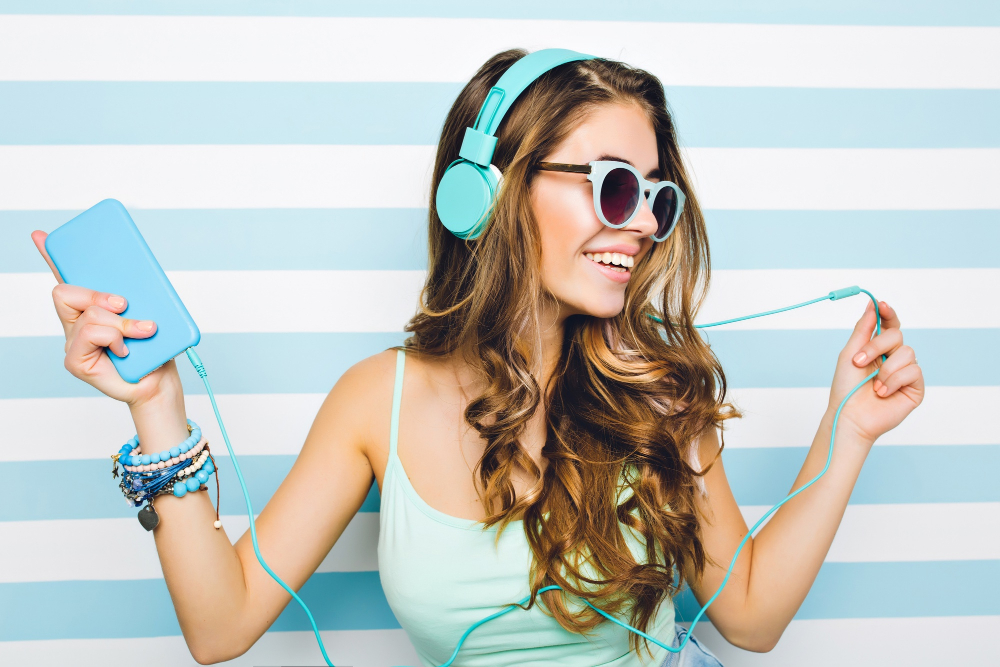 With all the talk about the Samsung Galaxy S21 series, it's easy to forget about the company's other smartphone offerings. But Samsung hasn't forgotten about its other phones, and has recently released the Galaxy A04s.
The Galaxy A04s is a budget-friendly smartphone that still offers some great features. It has a large 6.5-inch Infinity-V display, a triple camera setup, and a large Li-Po5,000 mAh battery. It's an excellent option for those who want a Samsung smartphone without breaking the bank. Here's a closer look at the Samsung Galaxy A04s.
The Lowdown on the Samsung Galaxy A04s Specifications
Weight: (g) 195
Audio Playback Time: (Hours) Up to 90
CPU Speed: 2GHz
50MP Camera
5000mAh Battery
Offers Octa-core processor, 3GB/4GB RAM, 32GB/64GB/128GB with up to 1TB-storage.
Expandable Memory
Display Type: PLS LCD
Size: 6.5 inches
Resolution: 720 x 1600 pixels
Sleek and Seamless Design
When it comes to smartphone design, there are a few key factors that come into play. We want our devices to look good, but they also need to feel good in our hands and be easy to use. With the Samsung Galaxy A04s, Samsung has created a device that hits all of those marks.
The Galaxy A04s features a sleek, seamless design that is easy to hold and use. The phone is also lightweight, making it comfortable to carry around with you. With colour selections from black, green, white, or copper, you can find the perfect look to match your style.
Capture Moments and Minor Details with the Triple and Macro Camera
The Samsung Galaxy A04s comes with a triple rear camera setup that includes a 50 MP (wide) primary sensor, a 2MP depth sensor, and a 2MP macro sensor. The camera app is packed with features that allow you to capture moments and minor details with ease.
The 50 MP primary sensor is capable of capturing clear and vibrant photos, while the 2MP depth sensor ensures that your photos have a good depth of field. On the other hand, the 2MP macro sensor allows you to capture close-up shots with ease.
Take Better Selfies with Bokeh Effect with the 5 MP Front Camera
Selfies are an important part of our lives nowadays. They help us capture memories, communicate with our friends and family, and even help us build our personal brands. But let's be honest, not all of us are born selfie-gurus. Some of us need a little help when it comes to taking the perfect selfie.
The good news is, you don't need a fancy DSLR camera to get this effect. Many smartphones now have cameras with the ability to create bokeh, including the Samsung Galaxy A04s.
Fast and Quality Experience with a Powerful Octa-Core Processor
The Samsung Galaxy A04s is a powerful octa-core smartphone that offers a fast and quality experience, as it's powered by an Exynos 850 Octa-core processor.
Take Your Listening Experience to the Next Level with Dolby Atmos
If you're looking for a truly immersive audio experience, you need to check out Dolby Atmos. Dolby Atmos is a cutting-edge audio technology that creates a three-dimensional soundscape, making you feel like you're right in the middle of the action.
The Samsung Galaxy A04s is one of the few phones that support Dolby Atmos, so if you're looking for a phone with excellent audio, this is a great option.
The Bottom Line: Your Galaxy, Your Way with the Samsung Galaxy A04s
The Samsung Galaxy A04s is the perfect smartphone for those who want a customizable and affordable device. With a variety of colour and storage options to choose from, the Galaxy A04s is perfect for anyone looking for great value. Plus, the Galaxy A04s comes with several features that make it a fantastic choice for Samsung lovers!
If you're on the hunt for the best mobile accessories in Birmingham, MobileShark has everything you're looking for—from carbon fibre phone cases, top-of-the-line phone screen protectors, car phone holders, wireless chargers, and many more! Explore our wide selection of phone add-ons today and see what we can do to improve your devices.