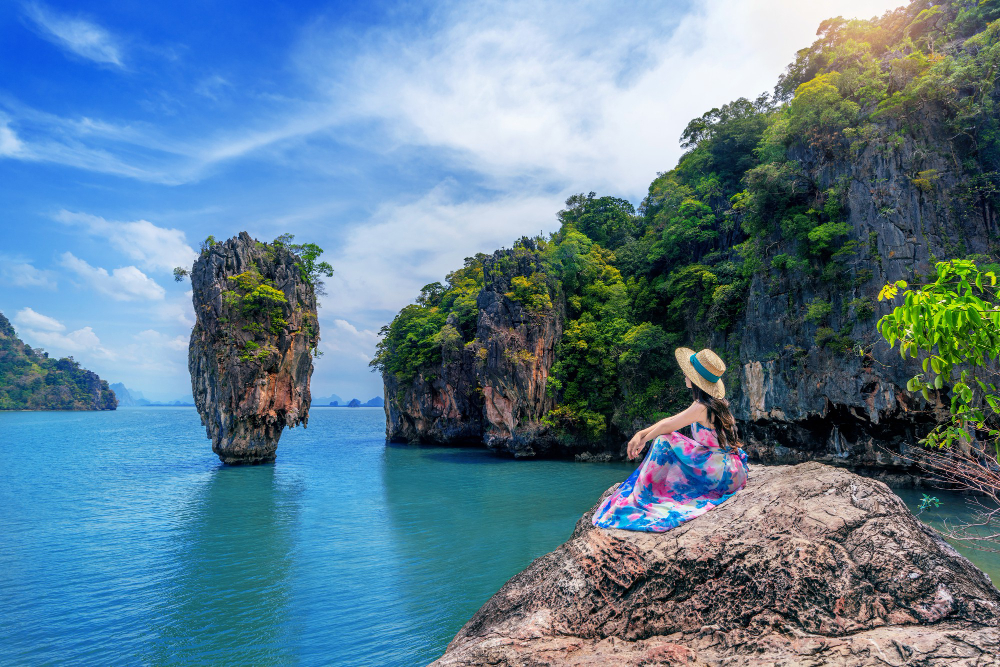 Southeast Asia, which consists of 11 countries with diverse cultures and histories, has something for every traveller. Choosing the most beautiful places in the region is no easy task!
The vastness of Southeast Asia endows the region with some of the most beautiful natural scenic wonders on the planet. Escape into the natural beauty of East Asia with awe-inspiring natural attractions that include towering mountains, glistening beaches, enchanting lakes, and virgin rainforest parks.
Ko Lanta, Thailand — A Pristine and Beautiful Beach
If the crowds and bustle of Krabi and Phuket have worn you down, take the ferry to Ko Lanta, a large and largely untouched island with endless views.
Rent a motorbike to explore this pristine island, go for a leisurely walk on Long Beach, spend an afternoon snorkelling in the water, or hike inland through dense jungles to see some stunning waterfalls.
This beautiful island has something for everyone, whether you're travelling alone, on your honeymoon, or with your family.
Halong Bay, Vietnam — The World's Most Beautiful Karst Landscapes
Halong Bay is a natural wonder known for its towering limestone karsts and dozens of tiny islets. In 2011, it was named one of the New Seven Wonders of Nature. If you want to immerse yourself in nature, Halong Bay is a must-see.
Exploring the bay by boat is the best option. Spend a few days on a cruise relaxing on the beautiful beach, exploring caves on the islets, visiting floating villages, or kayaking.
Luang Prabang, Laos — A Blend of Historical Heritage and Gorgeous Landscapes
A delicate and charming old town called Luang Prabang can be found nestled along the Mekong River in a valley. With a history spanning more than a thousand years, it is the oldest settlement still in existence in Laos.
This village serves as a symbol of Laos's past while also providing a glimpse into the enchanted contemporary Buddhist culture of the nation. Monks walk in the streets collecting alms (offerings) from devoted Buddhists as they pass by temples with golden roofs, spectacular colonial architecture, and Lao architecture.
Take a journey outside of the city to see stunning waterfalls, go hiking or mountain biking in lush highlands, go kayaking, or observe the sunrise or sunset over the Mekong River.
Angkor Wat, Cambodia — an Ancient Temple City
The world's largest religious monument, along with hundreds of other historic temples and religious buildings, may be seen at Angkor Wat, an ancient city in Cambodia.
A journey into the rich past of Cambodia can be had by visiting the site. Don't miss the opportunity to observe the dawn or sunset at Angkor Wat, hop on a bike to tour some of the less-visited temples, or fly above the archaeological park in a helicopter or hot air balloon.